ST JAMES THE APOSTLE
(THE EIGHTH SUNDAY AFTER TRINITY)
Sunday 25th July
St Hilda's Notices follow the Service
Click the 
 button on each video to view subtitles/closed captions.
Livestream 
Please note that you can only watch the service here while it is being broadcast live at 9:30am on Sunday. If you'd like to watch the recording after the service has finished, please click the link to the YouTube channel in blue….  YouTube channel.   
(it may take a couple of hours after the stream has finished for the video to appear).
Recording of the Sermon by Michael Baldwin 
ST THOMAS' AT ST HILDA'S  LIVE SREAMING ON SUNDAY AT 10:30AM – CAN ALSO BE WATCHED LATER.
St Thomas' may be having a few problems… this link hasn't been updated from 11th July
A WARM WELCOME TO MICHAEL BALDWIN

 

 
Michael is currently a student at Cranmer Hall Durham, training for ordained ministry.  Michael will spend four weeks on  placement at St George's and was our Preacher at St Hilda's last Tuesday 20th July.  The aim is for him to gain a good experience of parish life in a parish, as well as preaching and some pastoral and group work – if you are planning something of interest do invite him to join…. Email address – michael.baldwin@durham.ac.uk
PCC MEETING ON MONDAY 2

ND

 AUGUST  IN CHURCH  AT 7:30PM  
It will be really good to see folk. 
Macmillan Mighty Hike: Stephanie's 26 mile walk in tremendous heat
26 miles from Alnwick to Bamburgh for Macmillan was on the 17th July.
Stephanie would like to thank those who have sponsored her for their
generous contributions. At the time of writing, she has raised over £500.00 for Macmillan
Cancer Support. Her sponsorship page will be open for a few more weeks, so if you'd
like to sponsor her and haven't had a chance to yet, you can do so here: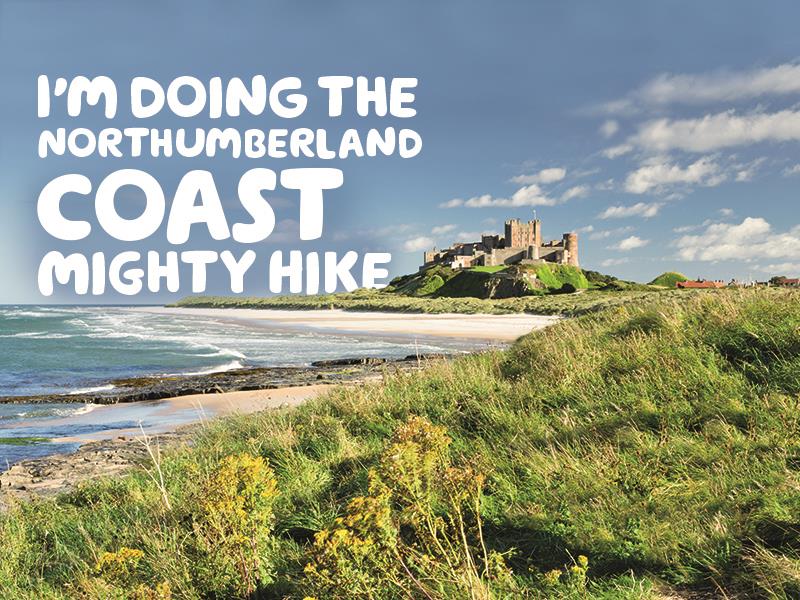 From: Bishop Christine and Bishop Mark
Dear brothers and sisters, 
We are very grateful for all that you have been doing to keep people as safe as possible in our buildings and gatherings during the pandemic, we know that this has not been easy. We are mindful that the easing of restrictions, together with the rise in infections, will bring another challenge for churches as they respond to some people's desire for freedom, and also to the fear that others will have at the increased risk that this freedom will bring. We urge you to read the guidance which has been published by the C of E, and you can read it here. If you have any questions about the new guidance please do not hesitate to be in touch with your Archdeacon. 
We firmly believe that decisions should continue to be made at the local level, and our sense is at the moment that most places will want to continue with the restrictions that have been in place until infection rates begin to fall. We know that you will make the decision which is appropriate for your church, and we will support you in it. 
Please be assured of our prayers for all of you at this time.
Grace and peace, 
+ Christine
+ Mark
MIDWEEK WORSHIP CONTINUES ON TUESDAY'S AT 12:15pm
While sharing St Hilda's with St Thomas' and because of the wonderful success happening in our church, St Hilda's will be gathering  for Worship Midweek…  Every Tuesday at 12:15pm.  WE'D LOVE TO SEE YOU THERE!
CORONAVIRUS RESTRICTIONS REMAIN IN PLACE….
Please continue to wear a face covering in church and Social distancing at all times  Meeting friends and family is our Personal Responsibility rather than government rules!  Please keep in mind the risks of close contact are greater for some people and in some settings.
If you'd like a weekly link sent out please get in touch via Contact Us!  at the end of these notices.
ST THOMAS' AT ST HILDA'S
St Thomas currently meet on Sundays at 10:30am in St Hilda's Church, Jesmond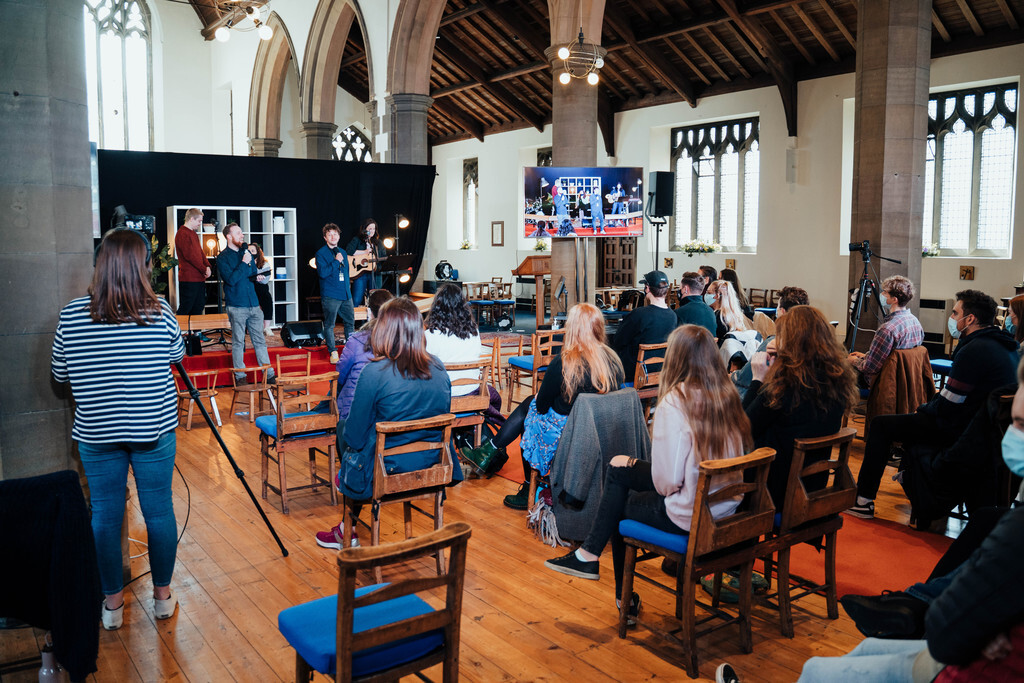 ST THOMAS' BUILDING PROJECT – MONTHLY REPORT
THE BAPTISM PIT AND UNDERGROUND HEATING – Lee and the progress so far on video.
Latest Updates
CLIMATE JUSTICE
Hundreds of Young Christians will be joined by people of all ages and faiths as
they march through our Diocese to campaign for climate justice. Organised by the
Young Christian Climate Network, the march started in Cornwall and will end in
Glasgow, the host city of COP26. Newcastle will be a Residency Hub on the route
which passes through our Diocese from 4-15 October. Volunteers are encouraged to
sign-up to support the pilgrims. Click here for more.
North of Tyne Ask Me scheme: this scheme about dom
This Week at St George's and St Hilda's  – See above for St Thomas' services and times.
Monday, Wednesday, Thursday, Friday 8.45 Morning Prayer – (St George's)
Tuesday 8.45 Morning Prayer (St George's)
Tuesday 12.15 Parish Eucharist (St Hilda's)
Thursday 9.30 Holy Communion (St. George's, north aisle)
CHRISTIAN AID URGENT APPEAL