ST. HILDA'S, & ST. GEORGE'S, JESMOND AND ST. THOMAS' AT ST HILDA'S 
THE SECOND SUNDAY AFTER TRINITY
26th June 2022
Scroll down to view St Hilda's Notices 
Click the
 button on each video to view subtitles/closed captions.
THE RECORDING CAN BE WATCHED LIVE ON SUNDAY AT 9:30am AND ANYTIME FOLLOWING THE LIVE BROADCAST.    
ST THOMAS' AT ST. HILDA'S LIVE AT 10:30AM ON SUNDAY AND ANYTIME FOLLOWING THE LIVE BROADCAST 
NATHANAEL HAYLER AND HELEN YOUNG – 

To be ordained Deacon on 2nd July 3pm at the Cathedral – The Service will be livestreamed – Link below.
Petertide Ordinations 2022
Congratulations to our 13 Ordinands who will become Deacons and Priests this Petertide. The weekend of ordinations over 2 to 3 July will see eight people begin their ordained ministry as Deacons and five people join the Priesthood. Our soon-to-be Deacons will be serving their titles in parishes across our Diocese – please give them a warm welcome if you see them in your parish. Our new Priests, who began ordained ministry as Deacons last year, will continue to serve their existing parishes as Curates. Read more about our Ordinands here.
The Ordinations which are taking place at Newcastle Cathedral will be livestreamed on the cathedral's You Tube channel – links below.
Deacons: https://youtu.be/EI5aHsK0x2g 
Priests: https://youtu.be/KrqZLoEO_9w 
July edition of Link is out now – Just click the link to read!
Find out more about the Archbishop of York's recent pilgrimage to Holy Island, a call to prayer for the next Bishop of Newcastle, Canon Lesley Tower's farewell service, Revd Rob Saner-Haigh's appointment as the Bishop of Penrith, and the Small Faithful Rural conference. Hear from our Ordinands who will be ordained this Petertide, and take a look through our Platinum Jubilee photo gallery of celebrations across the Diocese. Other features include news from the Benefice of Breamish and Till, the Benefice of North Tyne and Redesdale, St Columba's Wideopen, Holy Trinity Whitfield, Berwick Parish Church and Newcastle Cathedral, as well as all our regular columns. Read   Link here.
For the latest advice on the coronavirus pandemic and how it is affecting worship in this diocese
As well as resources and details of churches live streaming, please visit: newcastle.anglican.org/coronavirus and for national resources and information visit churchofengland.org
Archbishops speak the words of survivors of church-based abuse
A new initiative focused on survivors of faith-based abuse and those who support them has been launched this week by the Diocese of Newcastle. 'If I Told You, What Would You Do?' is a suite of accessible materials and resources, including a series of seven videos with more than 50 people reading the words of survivors, including the Archbishop of Canterbury, the Most Reverend Justin Welby and the Archbishop of York, the Most Reverend Stephen Cottrell. It is a response to recent guidance issued by the Church of England to church officers and church bodies on how to respond well to victims and survivors of all kinds of abuse, has been part funded by the charity Safe Spaces.
The launch, led by Bishop Mark, took place at Newcastle Cathedral on 23 June and for more about the project click here.
WERS Summer Newsletter
Included a visit by Bishop Mark – and a call for toiletries and plastic bags
Welcome to our Summer Newsletter
We hope you are enjoying some of this summer sunshine!
Whilst the people we work with face unprecedented challenges and the demands on services increase, we are full of hope and determination to develop and improve the support and opportunities we offer to people seeking sanctuary on Tyneside.  
Late last year we launched a new strategy, which outlines our approach and priorities for delivering this work in order to bring about positive change to the lives of people seeking asylum here in the North East.
We have developed several new projects and are developing existing ones to tackle the challenges ahead.
Many of you will be aware that the cruel new Nationality and Borders Act is now law.  Whilst we will continue to oppose this, and please read more of this below, we will also continue to develop and adapt our projects to best meet the needs of the people we support in an increasingly hostile environment. 
This includes the development of a new community campaigns group which has become a platform for the people we work with to have their voices heard amongst communities and local leaders, an awareness raising project that is reaching out to school children to promote understanding and compassion for people seeking sanctuary, how a local partnership is bringing more opportunities to the people we work with, and how our casework team has grown and is working in different ways. And we now have a series of colourful murals that have cheered up our outdoor spaces! 
We have also set up anadvisory panel at WERS. The group is made up of people with lived experience of the asylum system. They have been part of making some initial changes at WERS over the past few months and they will continue to shape how we work
We still deliver our core support services, and these range from providing essential financial and material support, and supporting people to understand their rights, to facilitating connections in communities, whilst we also undertake the vital work raising awareness and campaigning to promote understanding and compassion for people seeking sanctuary on Tyneside, as this government continues to do the opposite.  
Call for toiletries and plastic bags
As part of our drop-ins, we provide people with toiletries and are always in need of these! If you are able to provide any of the following we would be very grateful!
Shampoo

Conditioner

Shower gel

Toothpaste

Toothbrushes

Mouthwash

Deodorant

Shaving gel

Sanitary towels

Hand soap

Bar soap
If you have any plastic bags that you do not need, please keep us in mind as we always need bags for people to carry their toiletries.
If you are able to donate any of the above, please come along to one of our drop-in sessions on a Monday or a Wednesday from 10am to 1pm and our volunteers will be there to happily accept them!
Thank you for all your continued support.
Christian Muslim Prayers for Peace
will be held on Saturday 25th June. There will be prayers at St Mary's Chapel in Jesmond (Reid Park Road) at 2.30pm, followed by refreshments in Holy Name Parish Hall.
A LINK TO TAKE YOU TO THE LATEST VIDEO OF THE WORK BEING CARRIED OUT AT ST THOMAS' NEWCASTLE
LATEST PHOTOGRAPHS FROM ST THOMAS' AT ST HILDA'S 
Bobbie Harding writes:
Dear all,
A very timely item with which to start! 
Jesmond Community Orchard:

Fiona Clarke

Two Shores, a refugee project, has been in touch with us. To mark Refugee Week, which begins Monday 20 June, they will be planting fig trees – and we are delighted that they will be planting one in Jesmond Orchard on Sunday 26 June at about 2.00pm.You are very welcome to join us in celebrating this event. 
Newcastle WEA

: from Liz Armstrong 

Newcastle WEA Branch have formed a successful craftivism group – they do craft activities to make items which carry a message – eg decorated tote bags with a climate message or a banner about the importance of insects for the Arts and Biodiversity Celebrations held recently at Summerhill Gardens.  The group meets between 1.30 and 3.30 on the first Tuesday of each month. To find out more and how you can get involved contact

 jmurphy@wea.org.uk
Wellbeing for Life: 'Shape Up: It's Summer – Eat Well, Move More'

is the theme for the next session on Wed 6 July, 10.30am – 12 noon in Jesmond Library.  This will include a cookery demo of delicious meal suggestions by Yasmin, Layla's Kitchen. A very warm welcome to all aged 50+. Poster attached.

 

Newcastle Orchestral Society

Summer Concert: A Celebration of British Music – 3.30pm on Saturday 9 July at Jesmond URC. See poster for the wonderful programme!
Best wishes,
Bobbie Harding
Jesmond Community Forum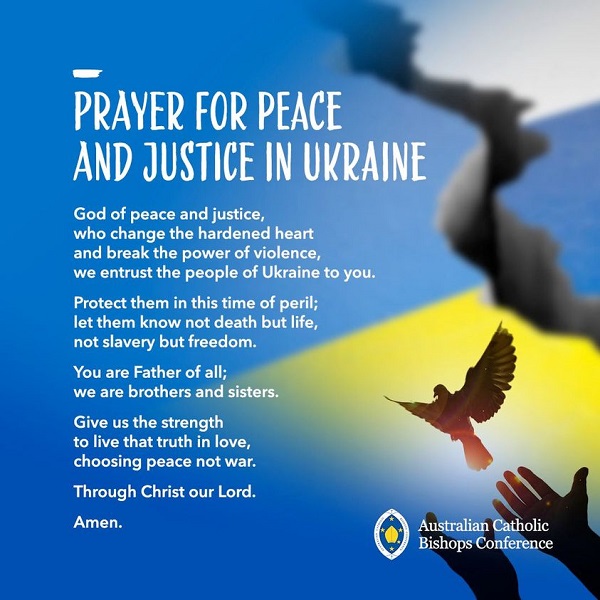 DEC – DISASTER EMERGENCY APPEAL
UKRAINE APPEAL – BRITISH RED CROSS
Ukraine has faced almost eight years of conflict. With recent events, we must act now to help people caught up in this crisis.
ST THOMAS' AT ST HILDA'S
St Thomas' currently meet on Sundays, in St Hilda's church, at 10:30am
MIDWEEK WORSHIP TUESDAY AT 9:30am 
While sharing St Hilda's building with St Thomas' and until their building refurbishment is completed…  St Hilda's will be gathering  for Worship Midweek…  Tuesday's at  9:30am.  WE'D LOVE TO SEE YOU THERE!
St George's and St Hilda's  – See above for St Thomas' ( at St Hilda's ) services and times.
Monday, Wednesday, Thursday, Friday 8.45 Morning Prayer – (St George's)
Tuesday 8.45 Morning Prayer (St Hilda's)
Tuesday 9:30am Parish Eucharist (St Hilda's)
Thursday 9.30 Holy Communion (St. George's, north aisle)